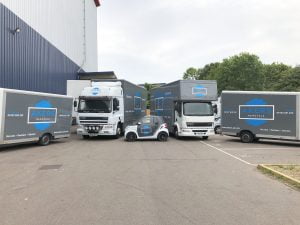 Moving home can be incredibly stressful! 
Here are some of our top considerations when moving:  
Plan ahead so you're not stressing about anything at the last minute
Declutter before the move. Moving is a great excuse to get rid of things you haven't used, let alone seen, for years!
Find a reliable removals company. There's nothing worse than cutting corners when it comes to moving your belongings.
Get professional cleaners (obviously!) to do a really thorough job, especially if your deposit depends on it. But even a professional move in clean can be a massive relief when you've got a million other things to worry about or a baby on the way!
Once your belongings exceed a few boxes that fit in the back of your mum's car, it's best to get a professional removals company to safely transport your boxes and furniture to your new home.
As soon as your moving date has been agreed, we would recommend booking in the professionals you want. But how do you know who to book? Even though price is a consideration, it should never be the ultimate decision maker. Get recommendations from friends or reviews online. And ask all the right questions when doing your research!
Luckily for us we managed to get an interview with local removals company Akers Removals, who pride themselves on their outstanding customer service and making sure every single customer is treated the way they deserve to be. Definitely a great company ethos.
So who's the team behind Akers Removals?
My husband Peter Akers and I started Akers Removals; we built the company from scratch, starting with a single van, a Facebook page, a very basic website & some leaflets…ending up where we are today with multiple vans, trucks, storage facilities, and a company with a fantastic local reputation.
We couldn't do this alone though – we have a fantastic team behind us who have been trained on the company's standards and work hard to provide top level service to each and every one of our customers.

We also can't forget our 3 year old, who loves spending time on the trucks and has even been known to lend a hand out on the road!
What makes you different to other removal companies?
We provide an extremely high level of service to all of our customers; starting from their very first phone call to us, to collecting their boxes post-move. Customer's love that we are a small company (yet large enough to take on any size move), because they receive that personal touch from us. Customers are often surprised when they call into the office and we know exactly who they are and what stage they are at in their move. We believe in treating every customer as if they are our only customer.
People come to us for a hassle-free, professional clean when they move (in or out!). Having a great removals team to rely on makes all the difference. How do you ensure a stress free move for your customers?
We love making our customers moves stress free! Moving can be an extremely stressful and daunting process, therefore, from the initial home survey that we have with customers, we ensure all their questions are answered and that they are left filled with confidence that they won't need to worry about any of the logistical aspects of their move.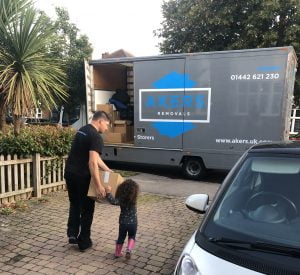 When our customers book us, they can sit back and don't need to lift a finger come moving day. We can take care of everything; from professionally boxing up their belongings, dismantling and re-assembling their furniture, disconnecting their appliances, and even unpacking their belongings if an unpacking service is booked. We ensure we have allocated the correct vehicles and crew for their move, and check access at both properties to ensure there are no surprises on the day.
I have had many customers who just couldn't believe they were actually moving today, as they were going about their usual day; working, taking the kids to playgroups, or meeting friends for lunch, whilst we were taking care of moving their worldly possessions. We are fortunate to have built up such a great reputation, that customers know they can trust and leave us to take care of everything. That, for us, is what providing a high level service is all about!
It's so important to be able to trust professional cleaners to do the best job possible. How do you make sure people's personal belongings are safe? Do you have any tips if packing fragile items yourself?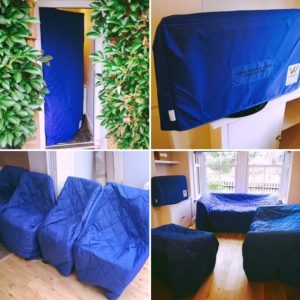 We use specialist padded covers for many furniture items, such as sofas, dining tables & chairs, TVs, pictures/mirrors, appliances and mattresses. We also protect customer's homes with front door covers, floor and stair protectors. We then have a great team, who take care when manoeuvring furniture around corners and up & down stairs, to ensure that furniture or property isn't marked.
When it comes to packing fragile items, we recommended using packing paper… and plenty of it! It is great for wrapping fragiles and adding extra padding within boxes. When packing fragiles, it is not only ensuring they are wrapped well, but also ensuring they are placed in the box properly. For example, most people would go to put plates flat within a box, however the best way to pack plates is to wrap them up in bundles of 3-4, and place them on their ends as this is their strongest position. Likewise glasses should be placed upside down and not on their sides.
Moving home can be an expensive business. Do you have any cost-saving tips?
I would honestly say that using a professional removal company will save you money (and stress) when moving. Some people think it is cheaper to hire a van and rope friends in, however this isn't always the case by the time you've hired a van, paid for fuel, purchased boxes, taken days off of work, endured bad backs, arguments, and not to mention damages to furniture as there has been no blankets or covers used.
Other cost saving tips I can recommend would be to have clear out beforehand; especially if you have a lot to clear, as this can have an affect on volume and therefore cost for your move. Moving is a great opportunity to have a clear out!
We have come across all sorts of things that people leave behind when moving – accidentally or not! Do you have any funny stories?
A cat! A few times! Often customers lock cats in a small bedroom or the bathroom so that they aren't scared when the move is taking place, or unable to get them back in when it's time to go. We once had a customer leave the cat in the bathroom, we all left, and they had to go back and get it once they realised!
Another time a cat dashed out of the bathroom as the customer went to get it, and subsequently had to continue with the move… the cat turned up weeks later.
And lastly, we recently had a kitten get underneath the floorboards just as we were ready to vacate the house. Fortunately it came back up before the customer was about to start ripping the floorboards up.
And one last question we like to ask all our guests – what's the one household gadget you couldn't live without?
My handheld Shark and Dyson vacuums!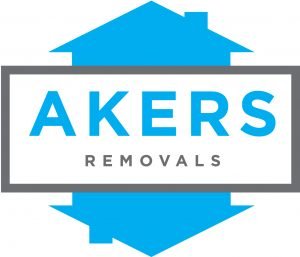 Thank you Akers Removals for the great interview!
If you would like to contact Akers Removals, call them on 01727 613 123 (St Albans) / 01442 621 230 (Hemel Hempstead) or email [email protected].
You can also find them here on Facebook, Instagram or Twitter.
---
Herts Carpet Cleaning started in St Albans in 2010. We have become one of the most trusted professional cleaning companies for busy families, tenants and landlords in Hertfordshire and North London, specialising in one off cleans. We offer affordable and high quality cleaning services, including end of tenancy cleaning, move in / move out cleans, carpet cleaning, oven cleaning, upholstery cleaning, after build cleaning and many other services. 
---