Before relocating to St Albans, I remember seeing the city on Location, Location, Location and thinking what a perfect place it was for families. And boy, was I right!
St Albans sits on the commuter belt north of London and with a 20-minute journey into the big smoke, it's the ideal town for families to settle. With its beautiful parks, the abbey and cobbled streets in a town full or character, it has a lot to offer (including plenty of pubs, cafes and other eateries!). And with a populatin of just over 147,000, it's big enough to feel you've got plenty of things to do on your doorstep but small enough to get to your neighbour. 
 At Herts Carpet Cleaning, we help a lot of mums in St Albans with our professional cleaning services, especially in the run up to special occasions or times of the year (think oven cleaning at Christmas or carpet cleaning in the autumn / spring!). We also help lots of families moving in and out of the area.   
And even though we've been in St Albans since 2010, we wanted to get a better feel for what St Albans mums (especially those moving here) can do in the area and how to keep sane during the busiest times of the year. So, who better to give us the insider's guide to St Albans than the duo that make up Mum's Guide to St Albans?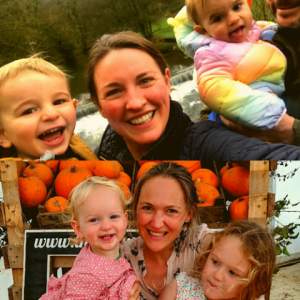 We love what you guys do! Who's on your team? 
We're two local Mums, Caroline and Emily, with four little ones between the ages of 1-6. The website has been running for 18 months now and we're really enjoying working on it. If only we had more time!
As the local guide for mums in St Albans, what would you say are the most commonly asked questions by mums in the area? 
Well the questions really vary but we would say the most common are about drop-in classes, events (especially during the weekends and school holidays) and we often hear from people who are new to St Albans or planning a move here.
Do you have any handy tips for parents new to the area? 
Read our 'what's on guide' on our website for the latest events taking place all over St Albans! We also love The Alban Way, a disused railway line which stretches for 6.5 miles from St Albans to Hatfield, for everyday walks with your little one(s). Then there is the St Albans Museum + Gallery in town, which was transformed in 2018 and hosts a whole range of family friendly exhibitions.
Also register with the Hertfordshire Family Centre Service, join our social media pages for local info and read the 'education & childcare' section of our website for info about schooling in Hertfordshire including admissions advice.
A lot of our clients are super busy mums, do you have any advice on how to make their lives easier and keep sane during the crazy times of the year (well, basically all of the year!)
Well everyone already knows it but we always say that the best thing to make life easier is to plan the night before. We (try to) lay out clothes, prepare lunches, re-set the house for the next day all before bed.
We also often use our own 'What's On' section of our website to find events we really don't want to miss so they go into the diary and we don't miss out on tickets!
Erm, I think it's fair to say that most mums hate cleaning! Do you have any clever shortcuts you use at home?
Run the dishwasher every night and try to empty first thing. We find if we don't get it done early then it doesn't get done until the end of the day.
If the weather is nice then why not get kids to eat outside… less clearing up.
Get your kids to wear their clothes more than once if they're not dirty.
And try getting the kids to help tidy up… turn it into a game or reward them if you have to. Caroline's only do it if they're allowed to watch telly, the rascals.
And finally, we like to ask all of our guests this question… what's your ultimate go-to household gadget?

A hand held vacuum and a dog!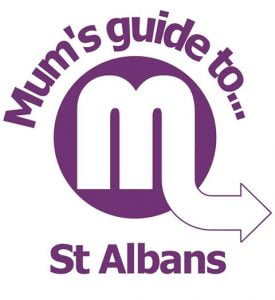 Caroline and Emily run the Mum's Guide to St Albans. Further information can be found on their website – https://www.mumsguideto.co.uk/st-albans/index.php. You can also follow them on social media for their latest news – Facebook, Instagram and Twitter.
---
Herts Carpet Cleaning started in St Albans in 2010. We have become one of the most trusted professional cleaning companies for busy families in Hertfordshire and North London, specialising in one off cleans. We offer affordable and high quality cleaning services, including carpet cleaning, oven cleaning, upholstery cleaning, end of tenancy cleaning, after build cleaning and many other services. 
---